Welcome to the second round of Formula Oppo, the only thing that doesn't have an after show hosted by Chris Hardwick. This week we head to exotic China Sweden, where the the beer flows like wine. Mmmmmmm Beeeeeeeeeer........
Previously on Formula Oppo. Lewis Hamilton grabbed the pole and rode it hard until the rubber gave way forcing a pit stop. Vettel, who had pushed his way into second in the first few turns, stayed out for a few more laps and Hamilton came out behind Verstappen, giving the good German first. As predicted, could not Lewis could not pass Verstappen. Eventually Der Dutchman found his way into pit lane giving second back to Lewis, while Sebastian stayed in first. Bottas stayed in front of Kimi for the full race and finished third. Really, this was a boring fucking race that I fell asleep during, so I might have missed a few things...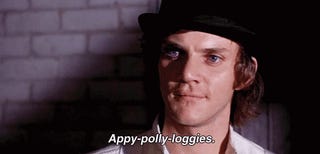 This week marks the first track race of the season, so with more runoff room we might actually witness a pass or two on track. Can Ferrari make it two for two? Will Toto slam his first in joy or frustration? Is the Vettel-Hamilton title fight the real deal or is this just wishful thinking amongst the racing media? (#fakenews) Maybe Fernando will actually finish a race. Red Bull isn't promising any real results until Canada or maybe they're still playing the blame on Renault. (#sad) If anyone has any information on the whereabouts of Vijay Mallya you are asked to notify the authorities.
Your Drivers:
Lewis Hamilton- Mercedes
Valtteri Bottas- Mercedes
Daniel Ricciardo- Red Bull
Max Verstappen- Red Bull
Sebastian Vettel- Ferrari
Kimi Raikkonen- Ferrari
Sergio Perez- Force India
Esteban Ocon- Force India
Felipe Massa- Williams
Lance Stroll- Williams
Fernando Alonso- McLaren
Stoffel Vandoorne- McLaren
Daniil Kvyat- Toro Rosso
Carlos Sainz Jr- Toro Rosso
Romain Grosjean- Haas
Kevin Magnussen- Haas
Nico Hulkenberg- Renault
Jolyon Palmer- Renault
Marcus Ericsson- Sauber
Pascal Wehrlein Antonio Giovinazzi- Sauber
My picks:
Q. Lewis Hamilton
1. Lewis Hamilton
2. Valtteri Bottas

3. Sebastian Vettel
Curse: None
For the rest of you, you have until Q1 to make your picks or they will not count! Good luck!