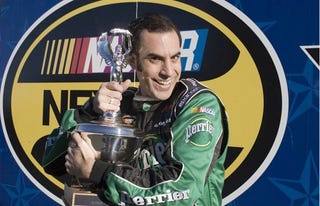 I got a text from my best pal this morning (obviously meant for his girlfriend) which said, "Love you, and hope you have a fantastic day!" I laughed and responded "love you too, bro. I hope you have a great day too!" It was an honest response although a humorous one, but the next text that I received from him really drove it home. It read:
"BTW we've got 7 seats to Formula 1 this year so figure it out."

*Me about an hour ago, and kind of now.
We went in 2013 and stayed with his uncle in Austin. I took upon myself to re program their TV remote so that the volume buttons worked, annnnnnd I've been part of the family ever since haha.
Any other Oppos planning on going to the USGP this year?