Well Oppo today I've decided that the past two challenges have relyed to much on tuning your cars, so I'm going to change it up a bit today.
But before I get to today's challenge I will acknowledge yesterday's winner Coty with his high score of 172,228.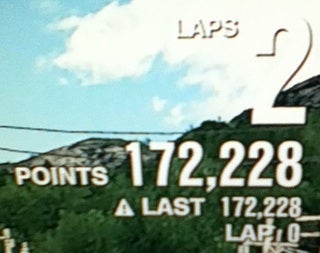 Now for today's challenge. Today we will be holding a no tune challenge, and as you may have guessed from the image at the top of the page your vehicle will be the spine flattening 2009 CTS-V sedan. The track will be none other than the legendary Nürburgring Nordschleife (full circuit) where John Heinricy set the time of 7:59.
Rules for the challenge:
1. Participants must drive a stock 2009 CTS-V sedan.
2. Track must be Nürburgring Nordschleife Full Curcuit.
3. Some form of verification must be presented for a winning lap.
4. Be honest.
5. Have fun with it, I made this accessible to everyone for a reason.