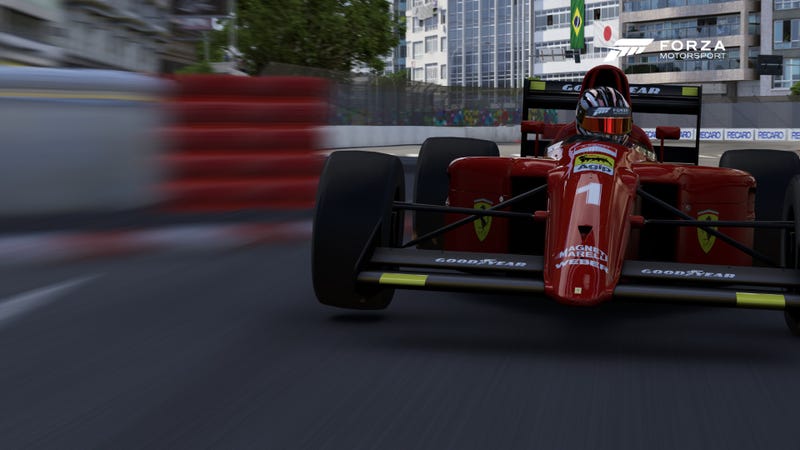 Hello and welcome to this latest Forza photodump.
That's enough hoonage for now, I'm afraid. Ferrari bias time, kids. Prepare your eyeballs- and your sphincters. Click on the magnifying glass icon to blow your goddamn mind.
This pack's fantasy livery is- big surprise I know- not a BMW! Instead, I covered the 641 in the classic Alfa Romeo colors displayed on Alfa Corse's 155 ti V6 cars. Martini and classic flavors.
Thanks for viewing!