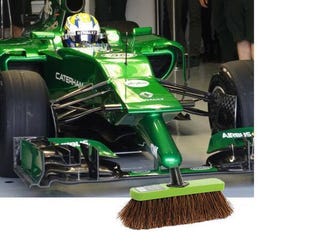 To be precise, Taki Inoue's facebook. God he's really funny!
And oh, he's also once said :
8 speed gear box for F1 2014?
Absolutely impossible for Taki Inoue to remember the gear for the every single corner.

Seriously. If you're on Facebook add him already!
And oh, here's another picture posted by him on facebook.