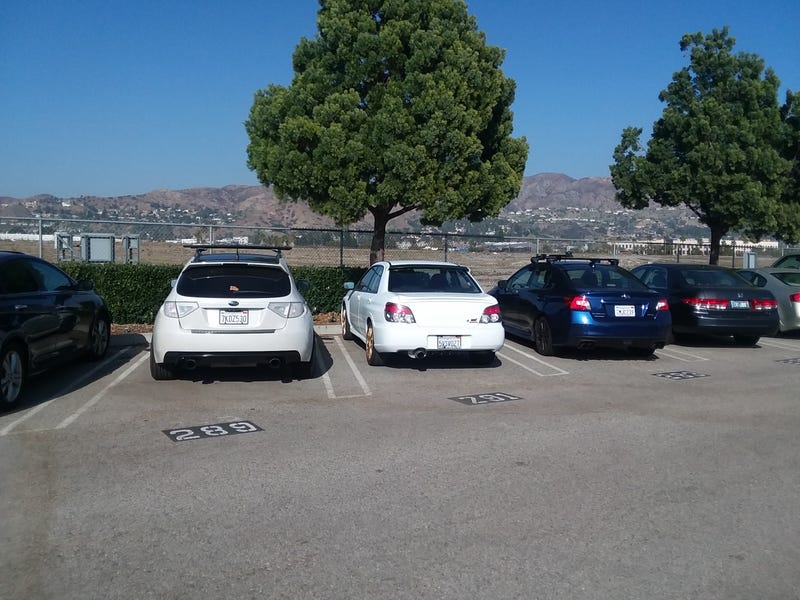 I am flying out to Salt Lake City again, this time for some skiing with friends at Alta and Snowbird. Thankfully I was able to get a cheap flight out of Burbank instead of dealing with LAX. I pulled into the economy lot for $10 a day and searched around for a decent spot. Well I found the perfect spot next to a couple of WRXs!
This is my first "I found a friend post" for my Subaru! I need to get a roof rack like those guys at some point. Transporting my skiis in the car is slightly less than convenient. They fit with the back seat removed but I do hit my elbow while shifting occasionally. Ideally I'd just get a mount for my ski case and mount that directly to rails, rather than getting a full ski rack. Eventually I'd like to also get a roof box but I would only put that on when needed.
Also, what's this winter thing people keep talking about?
Looking forward to a four course meal tonight included in my stay at Gold Miners Daughter!