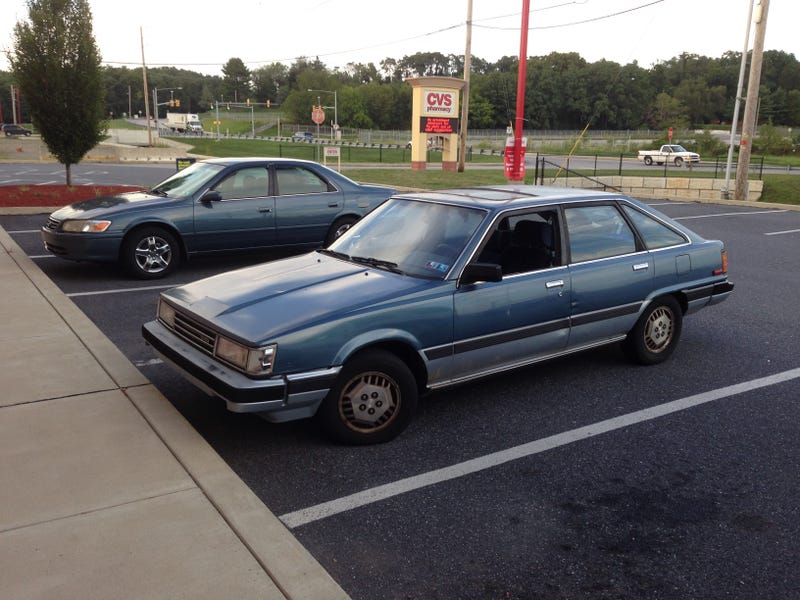 I was greeted by the sight of something that I haven't seen in quite a long time, a first generation Camry.
This one was a 1986 Camry LE Liftback, with the 2S-ELC 2.0 I4 engine.
This appears to be a fully optioned model, complete with sunroof, alloy wheels, and two-tone paint. Unfortunately, that also means that it's equipped with an automatic; in this case the A140E 4 speed automatic.
It's interesting to see how much the Camry had changed in ~15 years from this 1986 model to the 2000/2001 model behind it in the first picture. Also interesting is the fact that they both share the same A140E 4 speed automatic transmission.