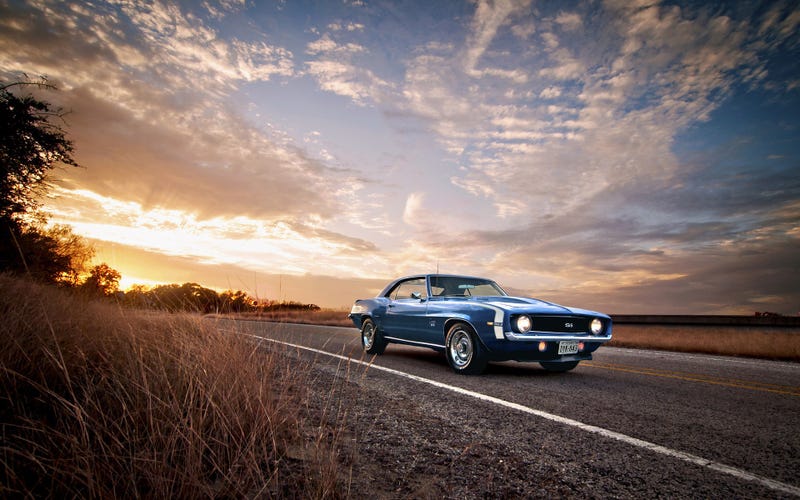 I even tagged this one too.

RACE RESULTS:

1st (16pts) - ly2v8-Brian (Kampfmesser), 1969 Chevrolet Camaro Z/28

2nd (15pts) - dr861 (LentAtom9), 1970 Chevrolet Chevelle
3rd (14pts) - Tareim, 1966 Chevrolet Nova

4th (13pts) - topsirloin (onepoint8turbos), 1969 Shelby GT500

5th (12pts) - SVTyler (mackleroy45), 1970 Ford Boss 429

6th (11pts) - RoboRed (RoboRedMdn1te), 1973 Ford Falcon
7th (10pts) - Desu San Desu, 1969 Dodge Charger Daytona

8th (9pts) - robluvscars1, 1970 Chevrolet Camaro Z/28
9th (8pts) - No Prius Needed (TensiveChunk21), 1971 AMC Javelin
10th (7pts) - Rainbow (Goatbird), some kind of Plymouth Barracuda
CURRENT STANDINGS:
I'm again too lazy to add them all up so here's the raw numbers:
RACE NOTES:
None, really. Most everyone ran pretty even lap times and drove clean so there weren't many problems. Also, sorry RoboRed, Tareim twitched and freaked me out so that's what happened.
CURRENT ORLOVE TROPHY STANDINGS:
Tohru (Tohru Rokuno) - 6
Rainbow (Goatbird) -4
robluvscars1 - 3
AutoFixation (Parlock3) - 1
ly2v8-Brian (Kampfmesser) - 1
HyundaiBroNowHasAMiata (sackofcheese) - 1
Corey CC97 - 1
K-Roll (Cmd Woods) -1
SVTyler (mackleroy45) - 1
topsirloin (onepoint8turbos) - 1
Gunmetal117 - 1
TheVancen (IXII Wrath IIXI) - 1
Desu-San-Desu - 1
aquila121 - 1
dr861 (LentAtom9) - 1
UPCOMING RACES:
5/2: B450 @ Circuit de Catalunya
5/9: A550 @ Circuit de Catalunya