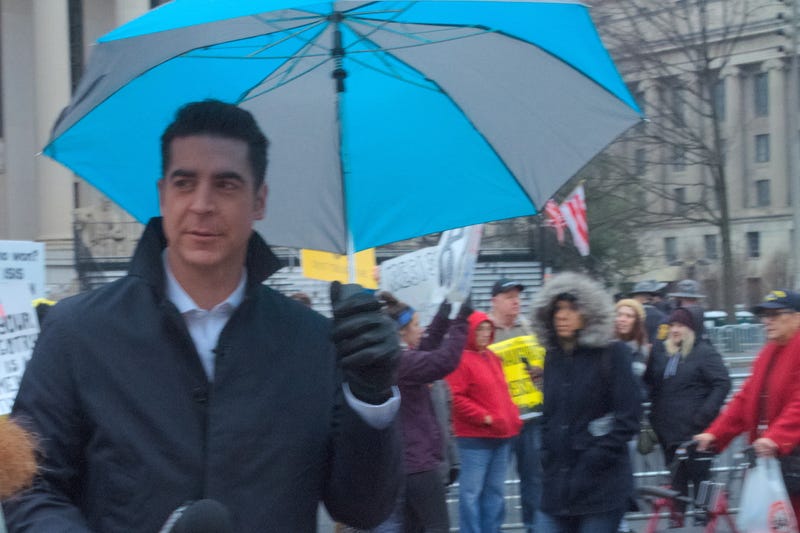 I was at the inauguration and one of my friends was interviewed by the Fox News reporter Jesse Watters. Before this, the Fox News employee (Emma Digiovine) who approached us was violated by a passerby.
Digiovine approached my friend and wanted to interview him. My friend didn't want to and my other friend asked fill in for him. Digiovine replied with "We just want a gay man." As they were wrapping up the confrontation, a Trump-hat donning man in his late 30s walked by and stroked his hand across her face, neck and arm. He complimented her with a "beautiful" and walked away. This lasted for about ~10 seconds. At least one friend told the man to stop the interaction.
During this interaction, Digiovine froze and waited until he departed. A friend asked her if she was ok. Disturbingly, she replied, "It's fine, it happens often". The interview was not used by Watters' World.
Don't normalize sexual harassment, no matter who you work for. Fox News, please give at least a bit of security for your more.....prominent reporters.