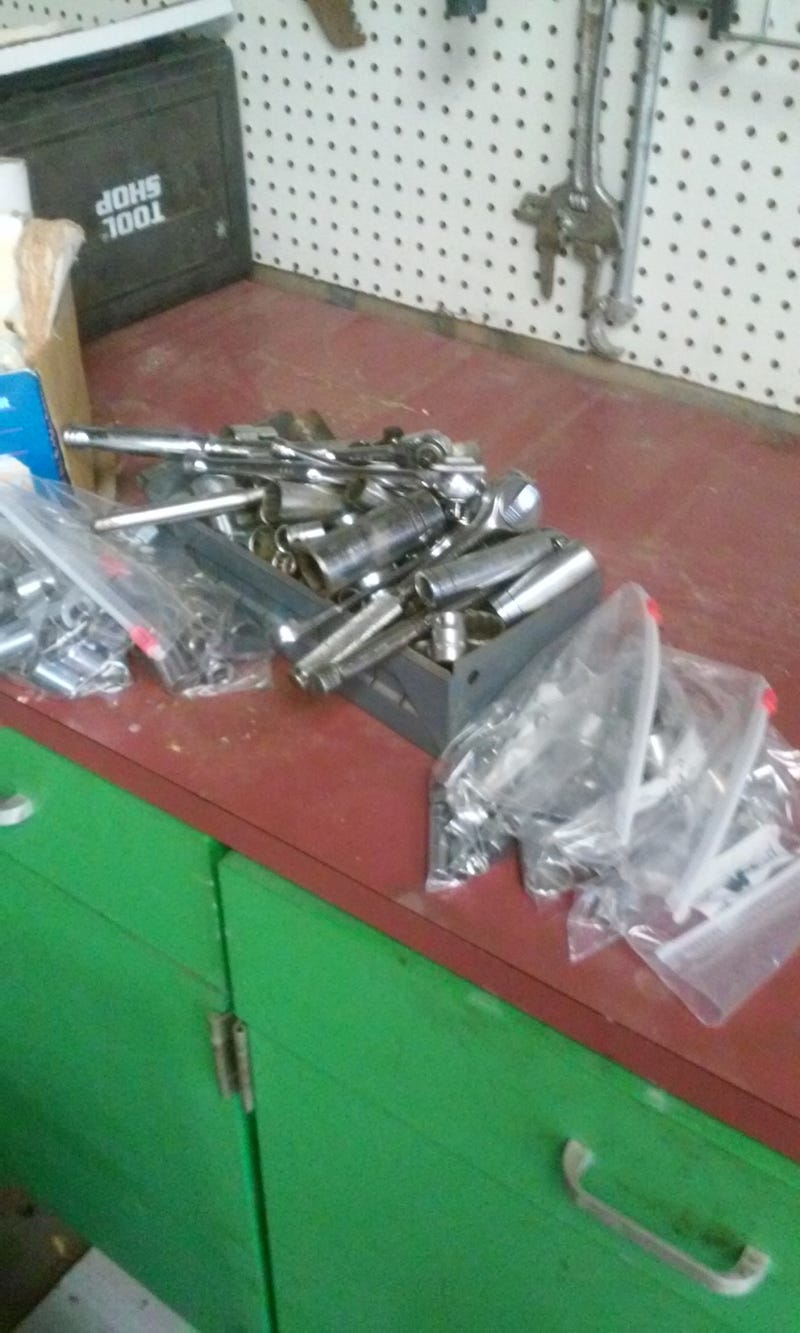 Sorta. There's really no such thing as "Free".
Dad is paring down the tools in his garage. Since I've moved back to the Chicago area he's decided to give me what he's deemed excessive.
The problem is that they were my tools to begin with! I collected them and paid for them..
That pic is only the beginning of it too. There's this bucket O tools too. And the Toolboxes, compressors, bodywork tools, precision tools and some engine building stuff.
I think he may want to park something other than his Harley in the garage. At least that's the hint I'm getting.
Bugger!