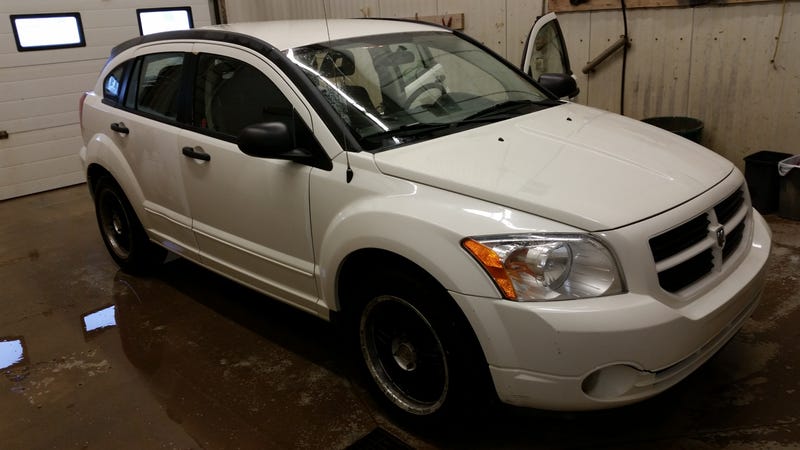 I went and bought a 2007 Dodge Caliber since i did this to my 2004 Neon R/T ( 2.o HO, 5MT).
Its got 200000km on it and I dislike the CVT, but it was the cheapest thing i had on the lot. Being a car salesman does have occasional advantages.
Edit: Leaks coolant and pulls hard to the right.