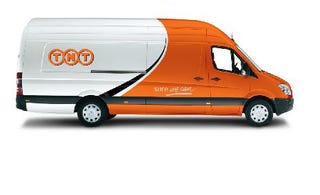 Dear TNT,
you had one job , ONE simple job to get a parcel from Mentone to Ballarat , which you did manage to do overnight , but here's a tip deliver it to the CORRECT address , you useless fuckers!
get your drivers to open their eyes and READ the address!
a BIG fucking tip should have been the sign saying "Storage King" , they are NOT a Holden dealer!
get it fucking right next time!
end rant//