Watch some RCR.
OK. Hooh. Better be ready.
———————————————————————————————
THIS IS EXACTLY WHAT I WANT TO SEE HAPPEN TO COREY LEWANDOWSKI: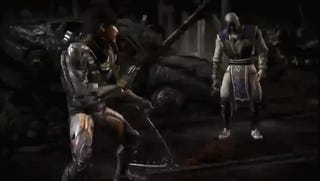 After this shit he pulled, any Fatality would be applicable. That's callous, immature, and absolutely despicable. No one should defend this. And yes, I'm advocating for a gruesome murder. Which is just as indefensible as what he did.