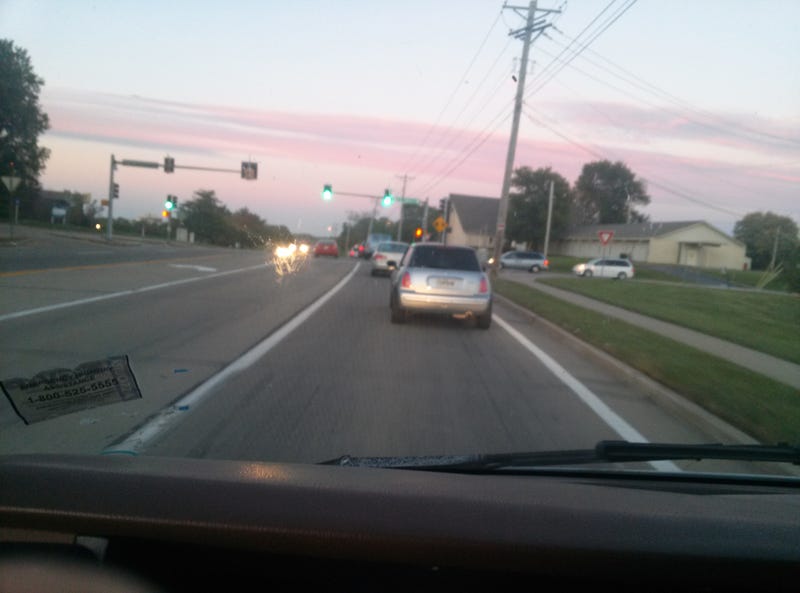 1- Ran a stop light.
2- Didn't have his headlights on when everyone else did.
3-Didn't use his blinker to turn.
4- Rode the Focus in front of him up until the point of this picture's ass, all while weaving from left to right behind him.
5- Cut off a car at the next stop sign.
6- Then had to be going at least 50 on a 30 street.
Doing all that to make up for the fact that you drive a silver base model Mini that looks like shit, or do you always drive like an asshole?