Up until 2015 you could buy a vehicle with a De Soto badge, if you were in the market for a truck and you lived in Turkey. The Turkish Askam company made them, having started up as a joint venture with Chrysler in 1962 to give them an in on the Turkish truck market, where the trucks sold moderately well.
Chrysler sold off their share in Askam in 1978, but the Chrysler brand names continued on. The trucks were initially sold under the De Soto, Fargo, and Dodge names, although Dodge production ended some time after the Chrysler divestiture, probably because of the importance of the Dodge brand to Chrysler.
And yes, that's correct, they also made trucks under the Fargo name. The Fargo name's got a quite confusing history, having been discontinued in Fargo (and the rest of the USA) in the 1930s, continuing on in Canada up until the mid-70s to give Chrysler-Plymouth dealers a truck to sell as most small towns didn't have both a Chrysler-Plymouth and a Dodge dealer (similar to Mercury trucks at Mercury-Meteor-Lincoln-Monarch dealers in Canada, or GMC trucks being sold at Pontiac-Buick dealers).
G/O Media may get a commission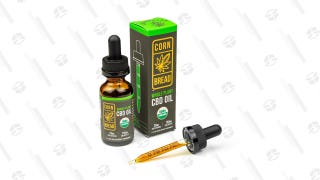 Certified Organic CBD Oil
Askam mostly produced trucks designed in house, and there's not much interesting to note about their trucks. Very typical, cheaply made, Turkish workhorses. There was no way they were exporting them outside Turkey apart from some poorer countries in the Middle East and Balkans who already had their fair share of cheap trucks, especially from China and Japan. Askam decided to branch out in other ways, and introduced a light van to supplement the heavy truck range, called the Fora. This van was based on the LDV Maxus, and was one of the few non-indigenous designs sold by Askam.
I'm not quite sure how it sold, but it evidently sold not too well, as it would prove to be Askam's last new product, and the last product to be sold under the Fargo name. I highly doubt FCA are chomping at the bit to introduce a new Fargo truck anytime soon, maybe as a trim level for the Ram like the Overland trimmed Jeeps.