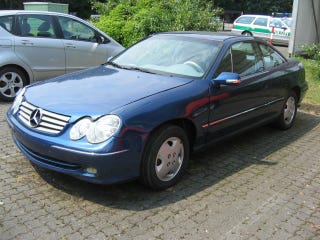 Mate brought me back into the subject of Alarm fur Cobra 11, and I wanna share something about the show's cars. See this Mercedes-Benz CLK? It isn't.
This is an Opel Calibra disguised as CLK for crash scenes.
See that side profile? Nothing like the CLK.
Action Concept's camouflaging techniques spanned from the Semir Gerkhan's E46 era, where it was replaced by an E36.
Look at those taillights!
Nowadays, Cobra 11 has a strong connection with BMW and Mercedes-Benz, to an extent that they have access to their pre-production models!
P.S. Is there anyway to download Season 35?