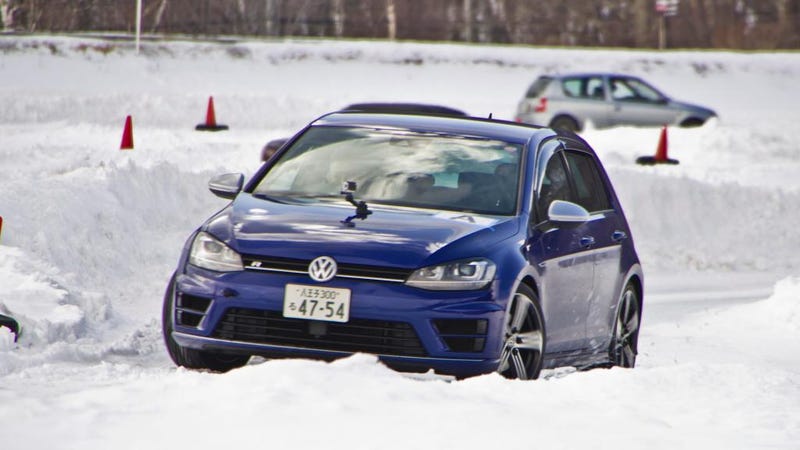 When I went to the "Fun2Drive Winter Jam" I was offered a ride in a Golf R. I promptly accepted as I have quite a hatred toward Golf (long story short, it's the only car both my parents have ever owned... all of them... and I'm enough EDIT: My bad, my father now owns a Touareg. Yeah!...) but have never set foot in "R" version of the car, and was curious how a 4WD car felt on the snow, my time in the subaru being later on.
Extremely nice owner, but kind of like Jeremy Clarkson, only Japanese. Poooooooooowerrrrr!!!!! No finesse whatsoever :)
Overly very impressed with the car though. I wished my parents bought this instead of GTIs after TDIs after GTIs and more TDIs...
Anyway, enjoy the japanese version of Jeremy Clarkson on ice, giving my ass and my hilarity a ride in a Golf R :)
PS: I apologize in advance for my total lack of skills in Japanese language. A shame for someone who has a japanese girlfriend and now wife for over 9 years. I'll get better overtime though :)