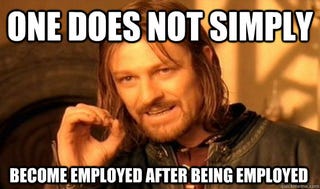 Got two jobs over the past two weeks.
Worked 0 hours so far for $0/hour. First job won't let me in without a lengthy background check. Second job orientation got kicked back a week...
FFS, how many freakin jobs do I have to work before I'm allowed to work!? THIS IS BULLSHIT!