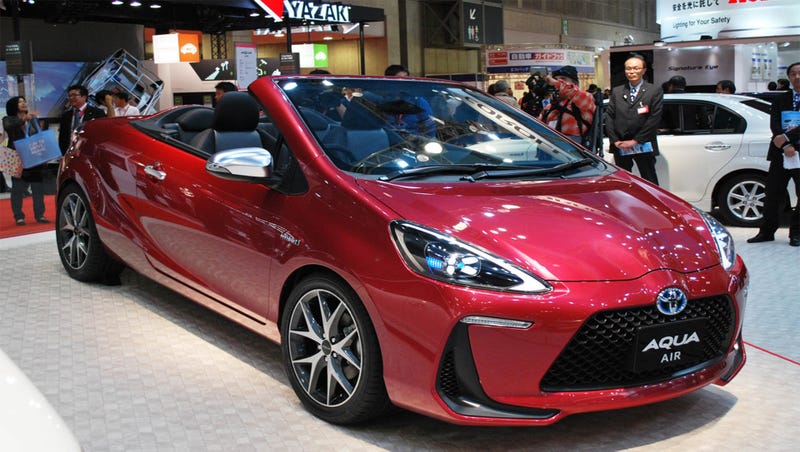 The best part about Scion leaving is that all the brand's cars can now be optioned up to higher price points! That means more available features and options while retaining the fact that the base models still feel like "real cars." Let's have a look at Toyota North America in the year 2017.

Yaris Range
Yaris Hatchback starting at $14,895.
Yaris Sedan (like how its badged in Canada) starting at $15,700.
Corolla Range
The former Scion tC and iM are moved into the Corolla range. This allows their sales to count under the "Corolla" models and cement the popular compact as not only the best selling compact in America, but possibly become the best selling car in America!
Corolla Sedan starting at $17,300.
Corolla Coupe starting at $19,385. (Perhaps an available "tC" trim becoming the Civic "Si" competitor).
Toyota Matrix (Corolla Hatchback) starting at $18,460.
Large Sedan Range
Camry starting at $22,970
Avalon starting at $32,650.

I bet Lexus will stop offering the ES within the next two years by the way.
Sportscar Range
FR-S starting at $25,305. We won't get GT86 since Toyota obviously wants to use three letter combos on "sports" models. Remember S-FR and C-HR? In fact, the FR-S will become the F-RS.
Whatever BMW are doing with Toyota. Lexus has the LC now but it isn't a dedicated sportscar, nor will the BMW Z4 successor be. I doubt it will be called a Supra though. More like FT-RS or something.
Utility Range
This C-HR (though different name because too close to HR-V).
RAV-4 starting at $24,350
Highlander starting at $29,765
Sienna starting at $28,850

4Runner starting at $33,810.
The updated version of the Sequoia starting at $44,965. People are spending $50k for a new Sequoia?!

Land Cruiser starting at $83,825
Truck Range
Tacoma starting at $23,300
Tundra starting at $29,950
Prius Range plus Mirai
Prius starting at $24,200.
Prius C starting at $19,560.

Prius V starting at $26,675.
Mirai starting at $57,500. Should call it the Prius Mirai.
There you have it America, your future Toyota lineup. The only thing Toyota America is missing is a convertible. Expect a convertible like the Aqua Air Concept at the top of the post to come at some point towards the end of next year.
Go check out Scion's site! All the prices are way up!!
*I think they may have gotten rid of the rental specs and are selling discounted, well-equipped models. I'm checking it out now.