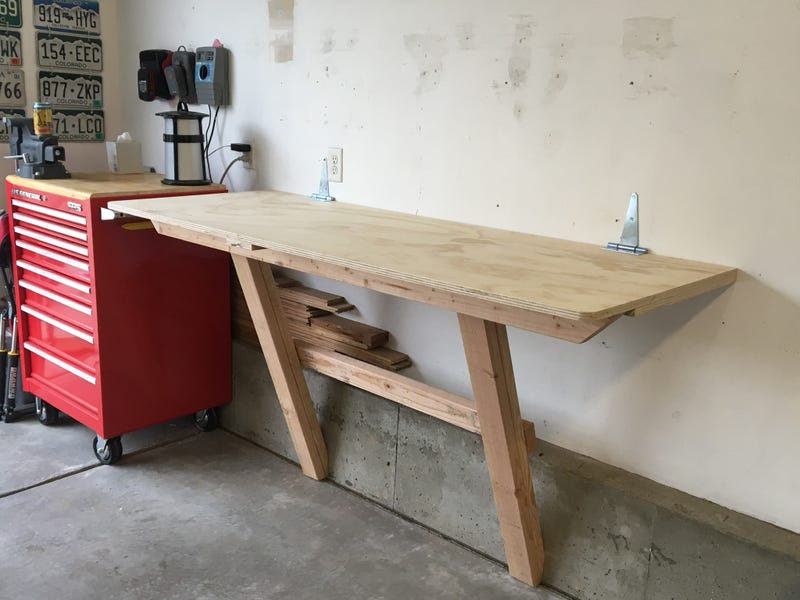 One of my main goals for the garage is nothing heavy (that is immobile) on the floor. It's one reason why I sold my craftsman workbench, other than the drawers on the workbench were too deep to be useful for hand tools. Anyway, I love these folding wall tables. I had two in my old garage and finally got around to adding one to my current garage.
I missed being perfectly level with the toolbox by half an inch, oops. With the floor being sloped, it was tricky enough to get the legs cut to the correct length. I'm quite happy with how it turned out, and will paint it when I paint the wall. I like when it blends in when it's folded against the wall when it's color matched.
The base is doubled up plywood, I rounded the corners to prevent any kid injuries (and adult) injuries. Yes, when folded it blocks an outlet. I have a power strip plugged into the other outlet, and I'm most likely to need the blocked outlet when I have the table down.
This wall used to be littered with toy bins, those have been cleaned up and relocated. I still would love to do something with the floor. Maybe someday. Up next is wall paint, maybe another table on another wall, and additional lighting.