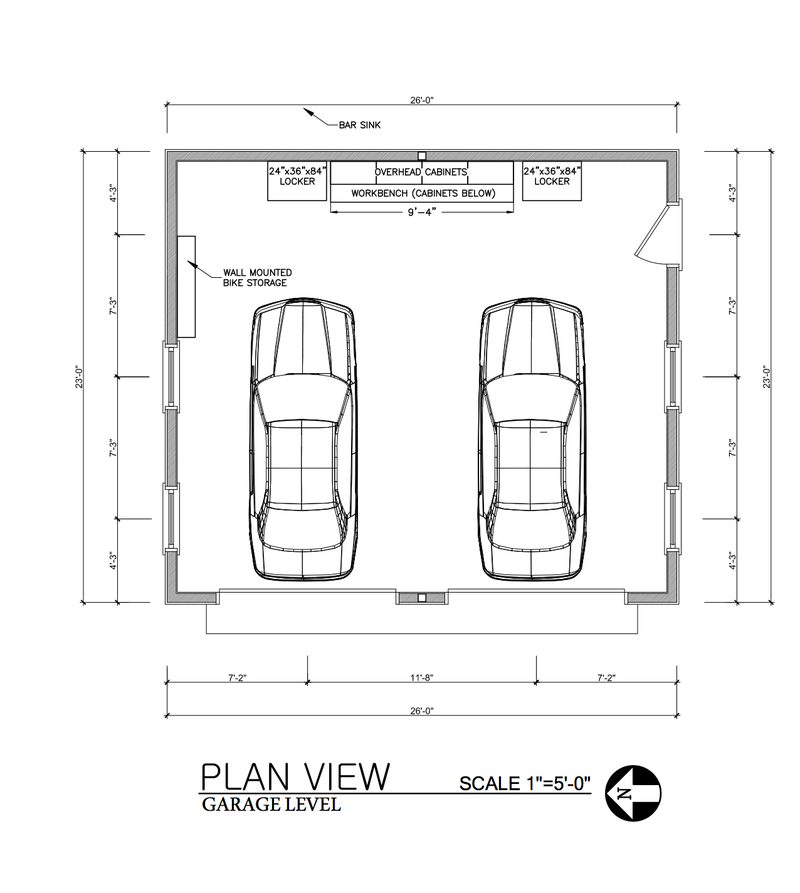 Opponauts, my dream garage will be going out to bid soon so it's time to start planning the details. Due to space constraints the footprint is pretty much set. There is 12' clear from slab to ceiling so I should have room for a 4 post lift (or two). We will bring in 220 power so if/ when I get a welder I won't be limited.
My goal is to plan where everything will go so I can place things accordingly (lights/ outlets/ plumbing, etc), and I need the help of infinite wisdom of oppo.
What are some things you wish your garage had when you built it? So far I've come up with the following items:
-Insulated Doors
-Floor Drains
- 1 or 2 steel beams for hoisting
-Power outlets around 50" high
-Slat wall over sink with paper towel and soap holders
-Commercial paper towel dispenser
-Photograph and map out location of utilities before hanging drywall (for future reference)
-Nailing protection plates on each stud where wire passes through
-Multiple light zones
-Ceiling fans mounted to ceiling in rear
-100% solid epoxy floor
What am I forgetting oppo?