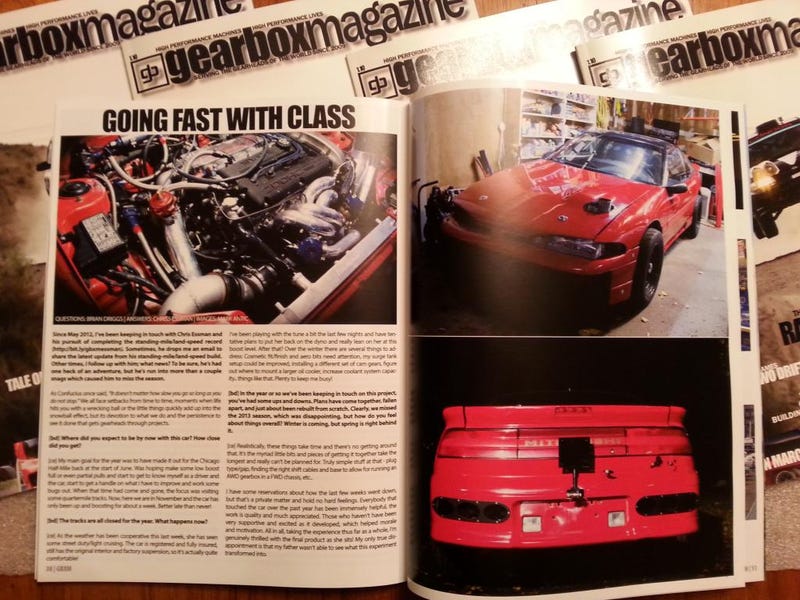 Last year I was introduced to a guy with a true passion for all things automotive and giving back to the communities he is involved with.
The mans name is Brian Driggs. Serving in various capacities on several car forums providing knowledge and moderation (which is how our paths crossed) in addition to a day job and building a living, breathing tribute to real gear-heads everywhere, documenting their unique stories. It would seem he does not sleep.
Check them out here: http://gearboxmagazine.com/
You can tell in correspondence that he is truly interested in every facet: the person, the background, the build and the goals. Following up along the way. Taking even the most mundane details, and painting a mosaic with them that is greater than the sum of its parts.
Gradually over the past 4 years he has built a network of contributors and is now able to put their collective efforts to paper. The build-outs are beautiful. Both online and in print.
When he first approached me for a story, I did not have much. The new project had just started and was nowhere near running. But he was persistent, truly excited for me and that was a huge morale boost.
You can read that here: http://gearboxmagazine.com/chris-essman-r…
Gearbox covers a wide variety of programs, mine not being nearly as interesting as many that are further developed with some impressive results, and most of which are still maturing.
So.. give them a chance, check out the website. You can subscribe online for free and read past issues and online stories. If you like what you see, grab some print copies for the coffee table.
Cheers.