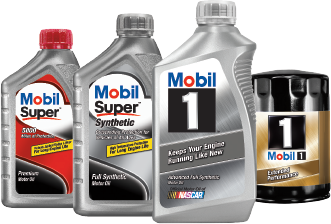 Over the last five years my dealership has spent over $100,000 on parts and repairs.
Every once in a blue moon I find a deal that is too hard to pass up. Even if I don't need it at this very moment.
---
---
Here are three deals that I think are worth your consideration. Or to be even more brutally blunt about it, these deals are the best I've seen in years.
Mobil 1 $15 Oil & Filter Rebate: Mobil 1 is right now offering a $15 rebate on five quarts of Mobil 1 Extended Performance motor oil and a Mobil 1 filter. When you couple this with Mobil 1 specials that are now at a variety of retailers (Wal-Mart, Advance Auto Parts, Menards), this represents the lowest price I have seen for Mobil 1 in seven years.
ThermoQuiet $30 Brake Pads & Shoes Rebate: This type of rebate is usually par for the course every spring. What's different about this rebate is that Amazon is offering extreme discounts on brake pads and shoes. The front brake pads for my wife's car will now cost a grand total of $4.99.
TireRack Altimax RT Closeout: El Cheapo tires that go no more than 40,000 miles are as common as kudzu these days. What's different about the Altimax RT is that it actually has received strong reviews and is rated to last 70,000 miles. Some of the more challenging tire sizes can now be had for less than $60 a tire. That's cheap for a tire that isn't.
(Author's Note: I contacted Mobil 1's Customer Service phone number at (866) 895-9127 twice. Once Friday and once today to verify that all retailers can be used for this rebate. In the words of Kurt Angle, "It's true! It's true!" You can use this rebate with any retailer. Mobil 1 apparently has three other rebates available right now and, to make this deal even sweeter, Amazon is also offering extreme discounts on a several Mobil 1 filters. If you are a DIY type type of guy, these deals are golden.)