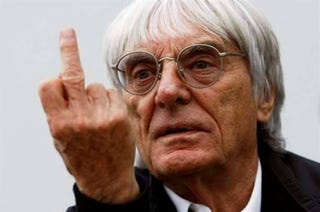 While the Germans are trying to sock it to old Bernie in the English courts and still trying to figure out what do with him in German criminal courts, the Swiss have now evidently decided they want to join the "Bernie's a criminal party" and opened their own investigations.
http://www.f1today.net/en/news/swiss-…
Like him or not, if you're a fan of F1 then you are forever indebted to Bernie for where the sport is today. Don't believe me? That's fine, I'm just a guy and an attorney to boot; why would you believe me, indeed! But would you take Murray Walker's word for it? Answer - you should. Jump to 45:40.