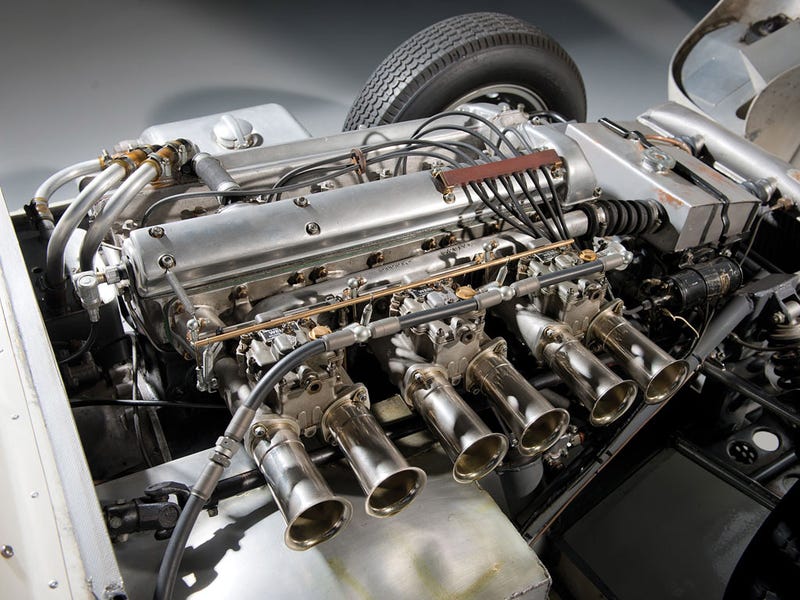 Well, an SUV, specifically an '05 Honda Pilot with about 105k miles for freesies. My fiancée's parents have too many cars ('12 Highlander Hybrid, '85 380SL, '06 Mustang GT, '49 Ford Custom Sedan, said Pilot) and they just bought a new Nissan Juke and her dad is worried about having all these cars when they both retire, so he's giving the 'Stang to her brother and giving us the Pilot. It's a good car, but needs new rear tires, rear struts and an alignment before it's perfect. Hopefully I'll get the '49 in a few years as well - he sort-of lost interest after he got the Mercedes.
TL:DR; free car for winter beater and spare duties.
Jag prototype engine for your time.