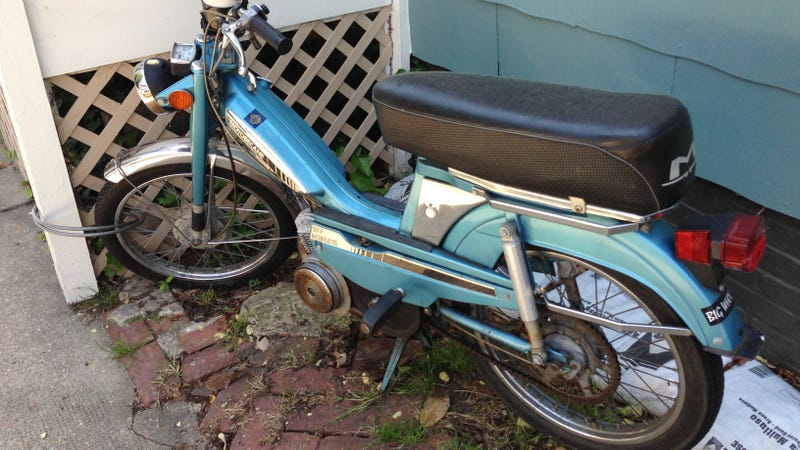 I was walking along the historic streets of Annapolis, Maryland last weekend and came across this beauty. It's a Motobecane 50V Mobylette sporting a CVT and 49.9cc engine. She was known colloquially as la bleue. From the Moped Wiki: "About half of the 30 million Mobylettes sold since 1949 were a model nicknamed la bleue (the blue) so called because they first sold in just one color."
The French manufacturer produced these models for a little under 50 years and ceased operating in 1981, though the remnants of the company live on as MBK owned by Yamaha.
My uncle had a 50V and never used, so he let me use it all the time. It turns out the 50V was the most sought after model, so while this example looks a little worn, it'd likely be worth some money if it were spruced up just a bit, and I mean that seriously.
My Mobylette provided reliable transportation to school and for general running around from the time I was 13 until I obtained my license. I'm not sure what became of it after that.
No snickering out there, you guys know that while I was motoring along slowly, you were pushing pedals on your banana seat Schwinn Pixie.