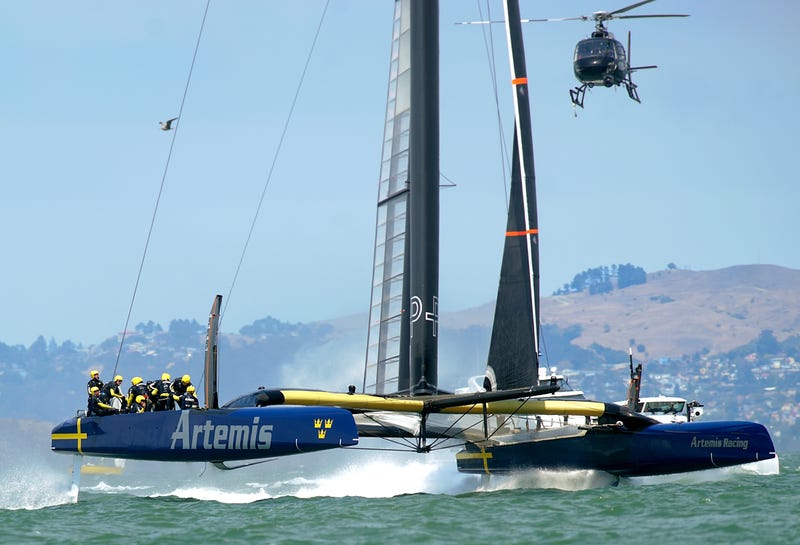 Look, I don't really like racing and and I don't like the cost of top tier sporting events and I don't even like the idea of sailing all that much...but the America's cup is an amazing spectator event and I'm super excited we are only 8 days away. I'm gunning for Oracle Team USA, of course, as the defenders as well as the "home" team (the skippers and crews are hardly ever native to their yachts flag) but I can't wait to see if New Zealand can clinch it with their new skipper
The old skipper, the man who lost by a nose to Oracle in 2013, was told to sit this out out on account of his age. He said nuts to that and will be heading up a new Japanese team...could be interesting.
There is also a true knight (Sir Ben Ansle) representing his country as well as a French team I don't really care about. The swedes (above) are back with a familiar skipper with much experience under their belt and by far the best looking boat.
The racing is intense, even live and I recommend you check it out. You can watch it live on the site, on the app or on NBC. It really is good tv. WOO!