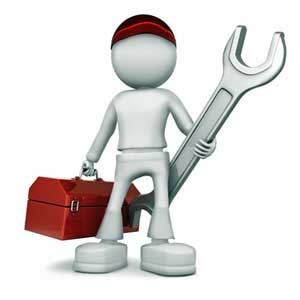 Earlier last week the Washington Post had an OpEd by Patrice Banks, an engineer who was fed up with getting the runaround by meathead oil-change places and mechanics, so she went back to school herself to become a technician.

She founded a "girls only" garage, and has been teaching women in the Philadelphia area how to live with and work on their cars.

One statistic in the article that caught my attention was that fewer than 2% of automotive techs in the US are women. I have been seeing more and more women employed in auto parts stores and the quick-oil-change joints lately, but I rarely ever see them at full-fledged repair shops. I can't think of even one in my town.

I think, given the opportunity, I'd jump at the chance to bring my car to a woman tech for repairs and maintenance.

So, we know sexism in widely rampant in car culture. How about it? Do the Lady Jalops still feel as frustrated as Patrice by the treatment they get at repair shops and dealership? Is there an untapped market for women-run repair shops?