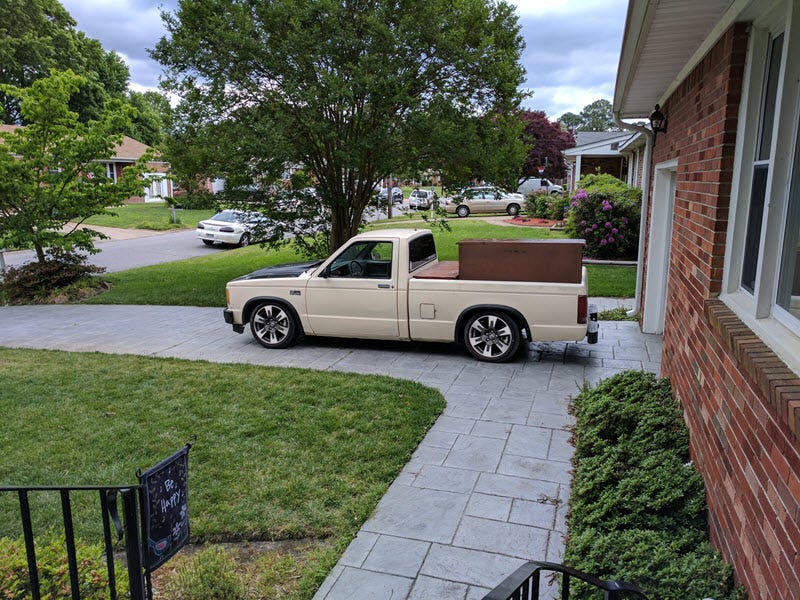 I mean other than the fact that it's probably a crime against nature to put OEM Honda wheels on a Chevy.

Long story short I was researching something completely separate and stumbled across the fact that a Honda Ridgeline has essentially the same bolt pattern as small 5 lug Chevys like S10s. And then I saw a set of these Ridgeline wheels on CL...

Also please forgive the rough Photoshop. I don't actually have Photoshop at work so this was mostly done with PowerPoint. Original photo for comparison's sake...