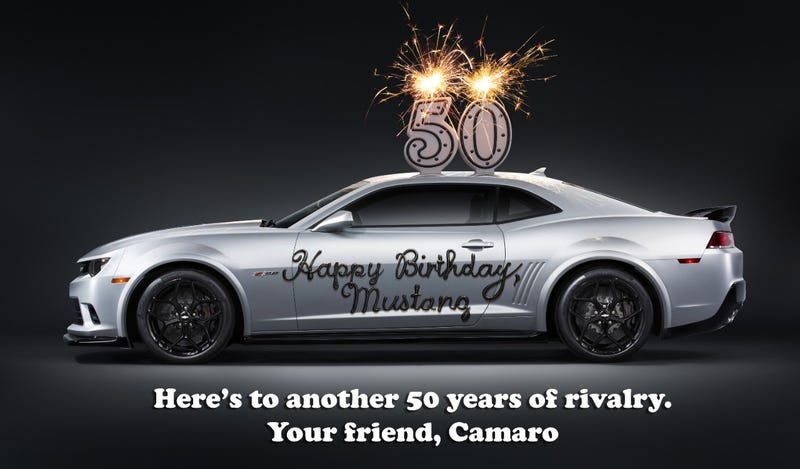 In the midst of all the recall madness and social media flubs, GM just released a little PR congratulating Ford on the 50th anniversary of the Mustang.
What makes this move even classier is that Ford's marketing head, Jim Farley, has spoken openly about wanting to beat Chevrolet with a bat. Looks like Chevy has better sportsmanship. They didn't have to, considering the Camaro has been beating the Mustang in sales for the last 3 years. The Chevy folks could have been dicks. Maybe the recall fiasco has humbled them a bit.

Of course, why GM took the time to note other major corporate rivalries in the release is a complete mystery to me. What do Coke vs. Pepsi, Nike vs. Reebok, and Leno vs. Letterman have to do with Camaro vs. Mustang? That just seems silly.