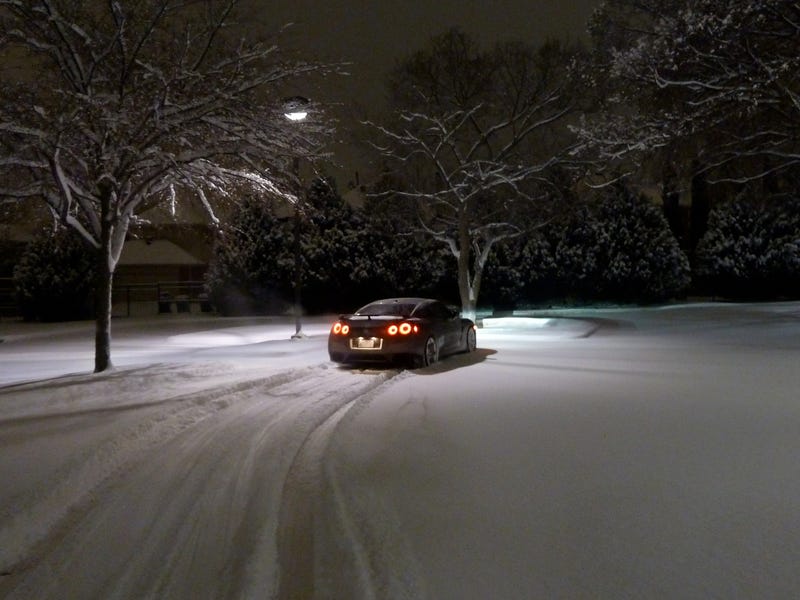 I guess I'm going to bed now. We just had a giant 2+ hour hailstorm. Winds were around 50 mph and hail was tennis ball size. At one point it sounded like there could have been a tornado. We have two leaks from a small roof, but that's all the damage on the inside. I just came in from inspecting the damage outside. There is 2-3 in of hail on the ground and creepy fog/steam everywhere. We only had one car outside, the Outback, but it might have minor damage. I could only find one dent,, but hail is covering 2/3 of the roof and hood. It's now 1 AM, so I guess I'll go to bed.
Too lazy to rotate.
Edit: Kinja fixed it! I<3 Kinja! (for now)
Leaves stuck to door from wind. Hail falling.
Creepy fog is creepy.
3 in of hail.
Messing with my dog during storm.