Disclaimer: Most of the pictures aren't mine, but the video is!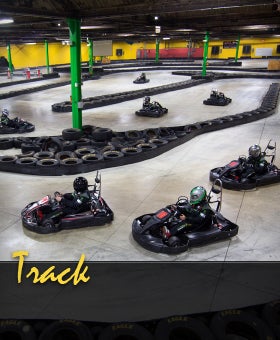 I have never been go karting before until yesterday. Sure I must have done those fake go karts at Disney World and maybe one or two other similar amusement park rides, but none of those compared to these! Leighigh Valley Grand Prix offers 40mph+ go karts on a twisty 1/4 mile track with the objective of getting the fastest lap time possible. I went with a few friends for the Monday night special and oh man was it intense! I went in expecting it to be fun, but I did not know it would be that much fun. And I most definitely know how hard it would be either!!
The track at LVGP follows a couple of different formats to spice things up for the regular drivers. Yesterday it started out with a blast of a straightaway, a quick turn, followed by a long turn that just gets tighter as you go around. That part was one of the most fun sections just because of how much speed you could pull through it. However, being my first time karting (or any performance driving for that matter) it took me some time to do it right. I definitely did better than some of the other new people, but it was quite the struggle. Below I have a picture of the track layout and my best score sheets.
The starting line is the bottom right and each race was 13-15 laps.
My last race (8th race) was definitely my most consistently low time race, but was not my best overall for the night because I was just getting so tired and beat up at that point.
My best overall race was the 6th race where I broke 31 seconds and got a time of 30.735! This was certainly an achievement for me but as you can see the rest of my laps that race spiked out of control because I started feeling motion sick after that
Overall, it was the most fun I have had in 5 hours for $70 in my entire life haha. I was originally debating between doing an autocross in my honda civic or doing go karting instead. I am glad I chose to spend the money on this, but honestly afterwards now I REALLY want to do the autocross too just because of how fun this was. Anyways, check out their website and see if it's anywhere nearby you. If its within an hour or two, definitely make some time this summer to check it out on a monday night. Next time I go it will only be $50 so I would be up for an Oppo go karting day there. Link to the website along with a video of a friend karting are below!