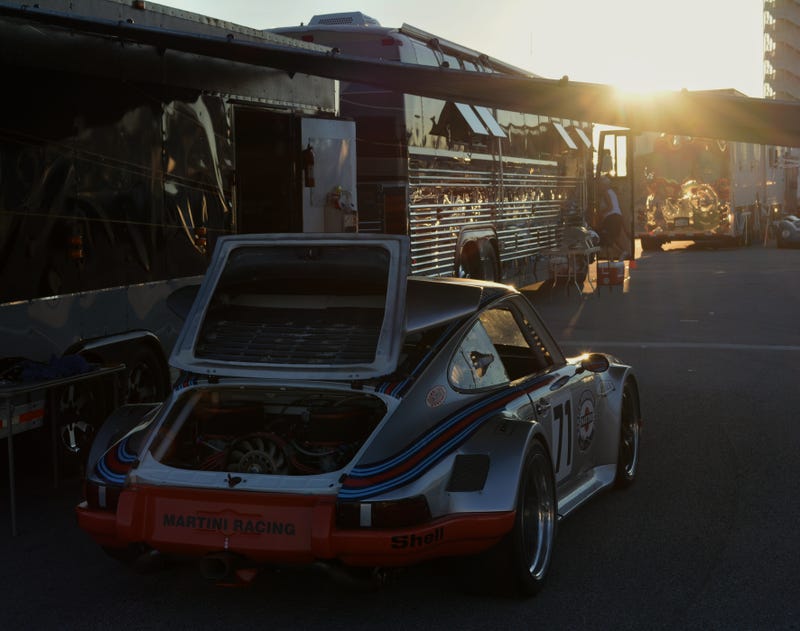 Day 1 photodump of SVRA cars. I've only edited this first one.
Also, in my last two posts, it looks like Kinja kinja'd the resolution on my photos. Let me know if you see that, too, and if so, what I can do about it. I promise I took these with a real prosumer-level camera (seewwww fawwwceeeehhh, etc...) and not a potato.
"Can you just color-match this ladder?"
Brood.
Hardtop.
This couple also has a golf cart with a Martini livery. I want to be their friend.
600 hp.
Well, I'm feeling special.
This gentleman maintains all of the cars in the above tent.
Stirling Moss drove Monaco in this car. He took the lower side panels off because it was so hot.
1.5 V8.
Almonds? Raisinettes? Cashews? I know the aisle at Costco.
Perfect.
Creepin.'