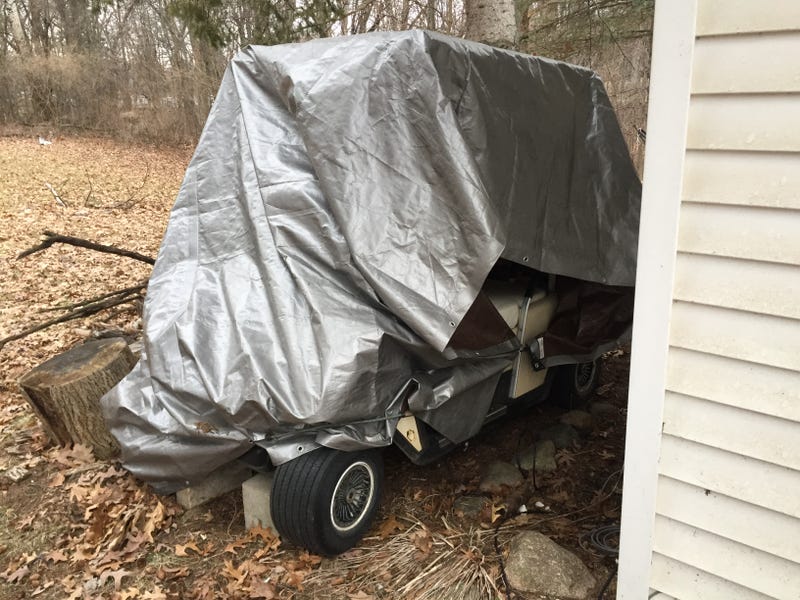 So I got bored and started looking up parts for my 1990 Ezgo Marathon GX444 with a 2cyl engine. There isn't much for me from official channels. So it's either unofficial channels or hodge-podge from now on. And I sort of like that... [pictured is the cart hibernating for the winter. I also have really bad tarp wrapping skills]
My grandparents said this cart might only last for a few years, but I feel I shouldn't give up on it so easily, even though getting parts will probably be difficult. But the idea of a frankstein golf cart with parts from various years and makes sounds really cool. Heck, I learned the difference between a drive clutch and a driven clutch today! I also found out that's why the acceleration is erratic, both clutches might be bad. No lift kit for me though, I like my low center of gravity, :). Probably should get seat belts though...
I also told my wife, later down the line, we'll see if we can get an electric cart for her. Honestly, besides the cost of batteries, an electric is the smarter choice out here. But the idea of a gas one excites me, :).