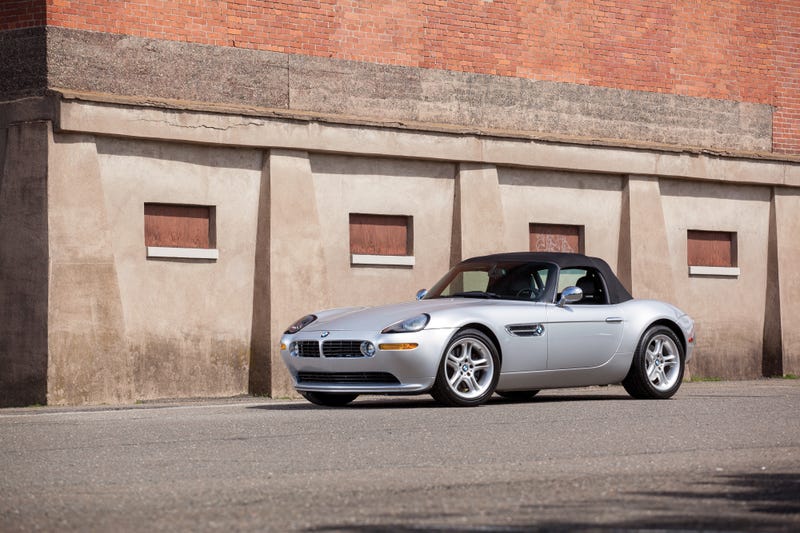 So, I saw a Z8 on my way home from class today. I can't remember the last time I saw one, let alone actually out on the road.
Before that, I was behind an early SC400. It sounded pretty good for what I'm assuming was stock exhaust. There was a hint of V8 sound, though it was very muffled. My opinion that the pre-facelift taillights are still the best was also reinforced.
I quite like the Z30, and it seems very attractive with the 1UZ-FE. It's probably my second favorite GT car.

I also saw an Aston Martin V8 Vantage (I think). The grille seemed wider in person than in the photographs (which is why I am questioning it). I was a convertible, too.

Last, but not least, I saw something like this:
A GC Impreza in Caribbean Green Metallic. It had the 2.5RS/WRX front clip and spoiler, both of which were almost certainly not stock (Caribbean Green was a 1995-1996 color; the 2.5RS was introduced for 1998). It had a nice rumble to it, so it at least had modified exhaust. I wouldn't be surprised, however, if it had a little something more. I'm almost positive I caught a glimpse of generation appropriate STi seats, with their red edges. This was easily my favorite of the day.

I saw all of these within ~15 minutes of each other. Not a bad day at all.