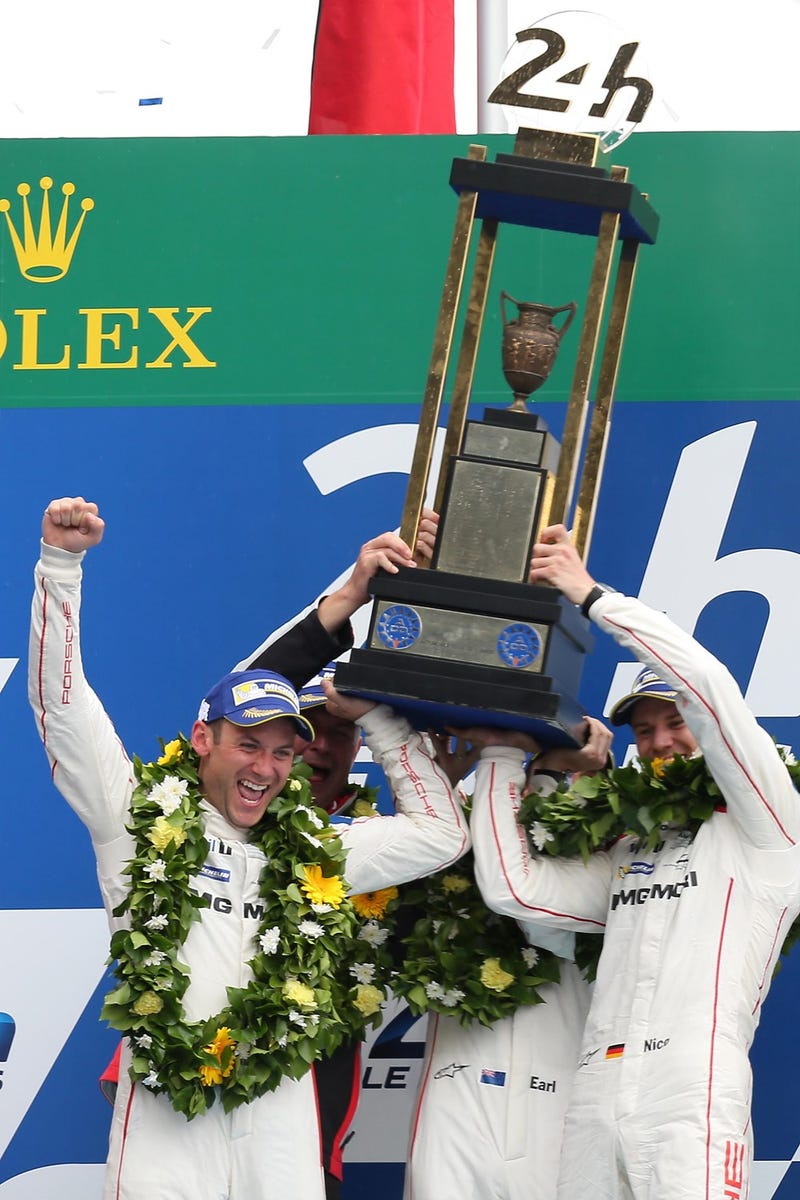 Earl Bamber #1 Le Mans LMP1 (first since 1966)

Brendon Hartley #2 Le Mans LMP1

Mitch Evans #2 Le Mans LMP2

Haydon Paddon #2 WRC Sardinia (first WRC podium for a Kiwi ever outside Rally NZ)

We haven't had that many results in one day since the Bruce & Denny Show was on.
Almost like being a real country. With, y'know, population, and money, and stuff like that....