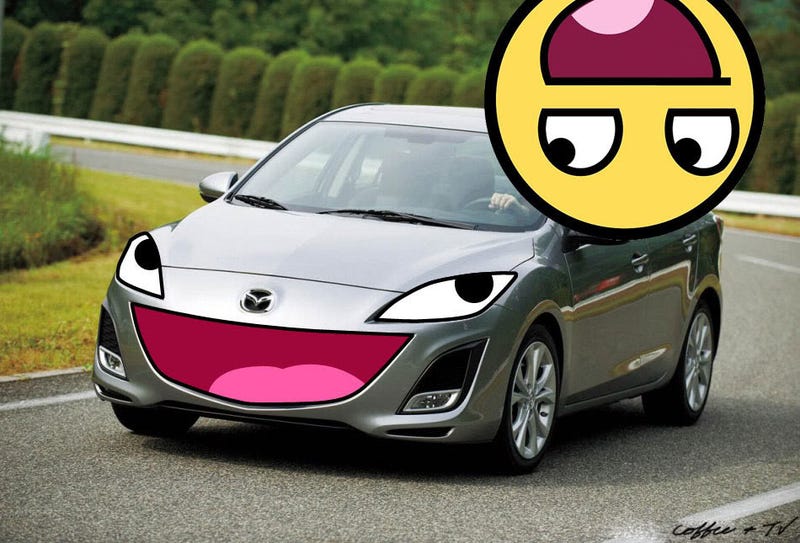 You undoubtedly thought today was stressful with the redesign and all the subsequent confusion. But you should be thankful, as today could've been worse. Much worse. You could be me.
I led a sheltered childhood deep inside the Jalopnik Mainframe, and spent my waking hours in beta testing. I knew what was coming—I was to take over Jalopnik. I trained rigorously with my lofty goal in mind, but in retrospect, no amount of training could've properly prepared me for this day.
My beta testing was going smoothly, and last week, I was shown off to the nice men (and $kaycog) of oppositelock. They enjoyed my exhibition, but didn't unanimously agree that I was ready. Then yesterday, the first wave of chaos hit. Via Twitter, I learned that I would be forced to take the stage tomorrow morning. All of a sudden, I only had one night to prepare for my day of destiny. My nerves turned to brick and I slept in a pool of nervous sweat.
I awoke bright and early this morning, and Hardibro put me right to work. Almost immediately, commenters and random people on Facebook spat hate mail right at me! I expected this, but it phased me nonetheless. Like I needed any more pressure. But that was not the worst part. No, the worst part was when I slowly realized that I was not ready. I crashed and sputtered, and my bugs ran rampant as errors seeped from my every orifice. The horror!
But as the day wandered on, I finally found somewhat of a stride. I'm only jogging right now, but I hope to take off running soon. The folks of NuOppo helped out—some opponauts offered kind words, and while plenty were critical, they were mostly constructive. If I can pass my trials, I'll soon spread out to the other Gawker affiliates. But if I fail, it's OK. I'll vanish back into the Jalopnik Mainframe knowing that I did the best I could. Hopefully that won't happen, but in order to succeed, I need your support and patience. Most importantly though, you must remember this: I am a website, and I cannot feel or think for myself. Whether or not you just wasted three minutes of your life is for you to decide.