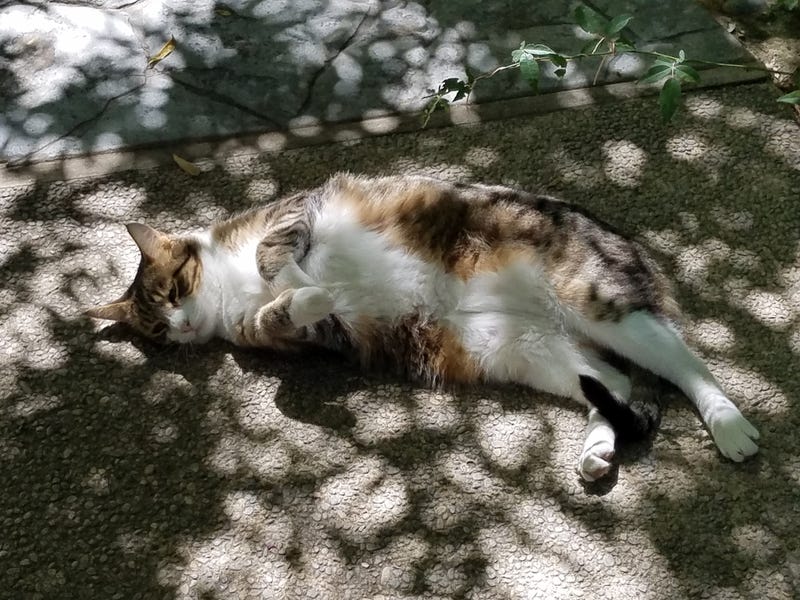 This is Kirby. He would be a giant kitty if he was not fat, but he is fat, so he is enormous.
This picture sums up his personality. He is a gentle giant, and very sweet.
He hangs out in our front yard most of the time. He does not protect his territory. If neighborhood kitties come in our yard, he hides in the bushes and waits for Pumpkin to chase them away.
We are taking Toby to the South Rim of the Grand Canyon today to go hiking. We go home tomorrow.