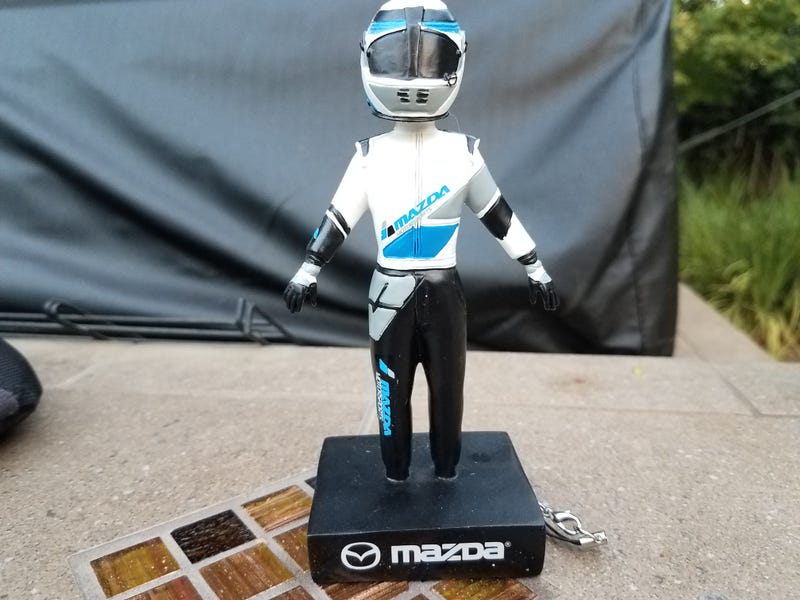 As is the case at car events, little gift bags full of car detailing products and promotional materials were handed out at the Touge. This bobblehead Mazda gave us was pretty cool.
Wait...it has something there...
Hmm.
How long do you think that sat in a closet at Mazda before they told some intern to throw some old marketing shit in some bags, perfect chance to get rid of it. There was also a pamphlet about big happenings for Mazda...in 2013.

Joke is on you marketing intern, because this race car bobblehead man will be PROUDLY displayed on my desk! He is awesome.
Also, I got cool stickers.
And I am hanging on to the magnetic roundel and the route book. My wife and I want to put these car event things into some kind of book.
The moral of this story is go to more car events. Car people are nice and super easy to talk to. All you have to say is "I like your car."