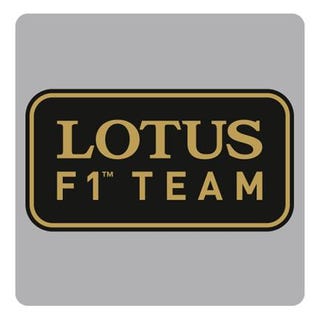 For the next couple weeks, I'm gonna put out a preview for every F1 team for the 2014 season. I will try and be consistent and do it every weekday at 11:00 AM, but I know I'm lazy and may not get it every day, but I try!
The Team:
Lotus F1 Team
Origins:
Lotus Renault GP, Renault, Benetton, Toleman
Team History:
Okay, so this Lotus team is not the crappy team Lotus, or the old Team Lotus, but a newer one. The team started off as Toleman in 1981 and after changing hands a couple times, it was acquired by Lotus in 2008 from Renault. Since then, they have been a solid competitor netting 4th in the Constructor's Championship both years and winning 2 races.
The Car:
The Lotus E22 is Renault powered and has a similar livery as previous years. For some reason they are being very coy about allowing actual photos and are only releasing renders.
Is the Nose a Gentleman's Sausage?
Lotus teased the design early in the release day posting this:
They didn't lie, it actually went quite the other way.......
That, or you could say the two prongs help show their stance on gay marriage.
The Drivers:
Romain Grosjean: Okay, okay, Grosjean really calmed down on the crashing front and looked like a respectable driver last year. I know that once it was clear that Raikonnen was leaving, he finished like a number one driver. I know he had 6 podiums and finished 7th in points, but it is so fun to act like he is still the 2009/2012 Romain. I could seriously see him pulling off a couple wins this year and finishing top 5 in the championship.
Pastor Maldonado: Pastor Maldonado has the same reputation as Romain, everyone thinks he crashes all of the time. He even has his own tumblr dedicated to his crashes. Much like his teammate, he calmed down a lot in 2013 and only got in one crash. Maldonado spent 2013 as a footnote in F1, only scoring a single point and was outraced by Bottas, his Williams teammate. In 2012, he was able to score a win at Spain, but otherwise his best finish is 5th. Maldonado is a pay driver, and I expect him to mostly perform like one.
The Sponsors:
Genii Capital is the primary, with a kerfuffle of associates including Burn, Clear, and Yota Phone
Why You Would Like This Team:
For one, they have the best social media in F1 and that is plenty enough reason. If you can look at their twitter page and not like Lotus, you are beyond my understanding.
My Expectations:
The worrying factor for Lotus is money. They were unable to pay Kimi Raikonnen last year and chose Maldonado over Hulkenburg because of financial reasons. If they have enough funding for the season Grosjean should be able to get a win or two and Maldonado should be able to get points finishes. The team should remain in the 3-5 area in the Constructor's Championship.
If the money dries up, the team could suffer dearly.