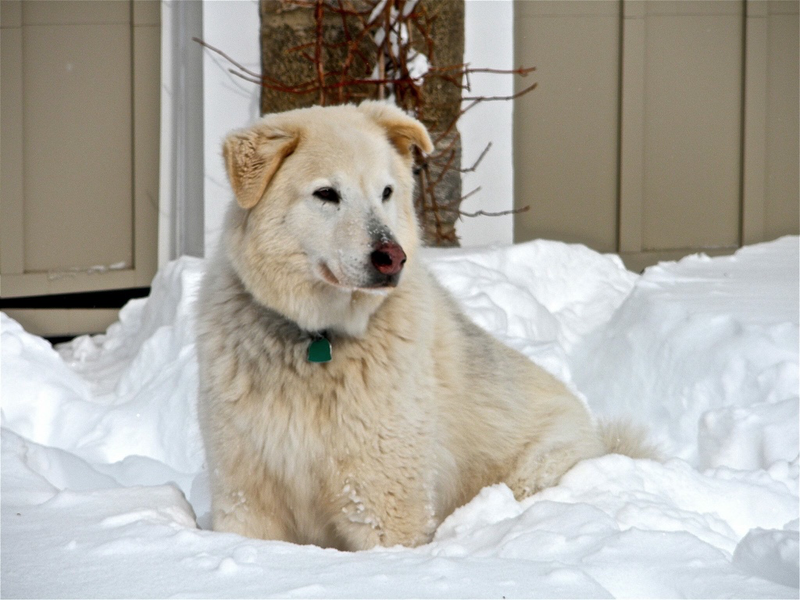 Yesterday I learned that my dog had to be put down. His name was Zephyr. He was a 12-year-old Maremma Sheepdog, and the most loyal fluffy polar bear a guy could ask for. I'm at least thankful that I was able to go home for the weekend to be with him one last time and say goodbye.

Like all Maremmas, he was an outdoor dog by choice. He took it upon himself to guard the property rain or shine, blizzard or drought. Even yesterday, despite being half paralyzed and unable to eat, he refused to be indoors. I wish I could be that tough.
Hopefully he's living in a beautiful arctic wonderland now. Sleep easy baby.