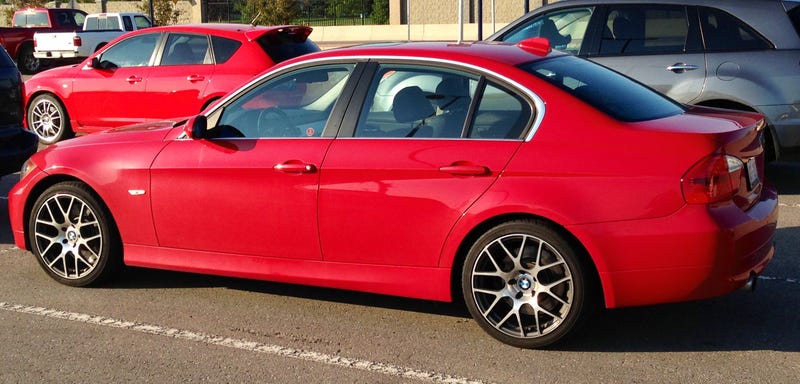 Hello winter wheels and tires.
Stupid snow and winter and cold. This is made even harder after coming back to Calgary after spending 4 days in San Diego last week.
Despite being a 335XI manual, it's still less fun in the snow than my old WRX on snow tires was. Better everywhere else though pretty much but less slidey and hoonable.