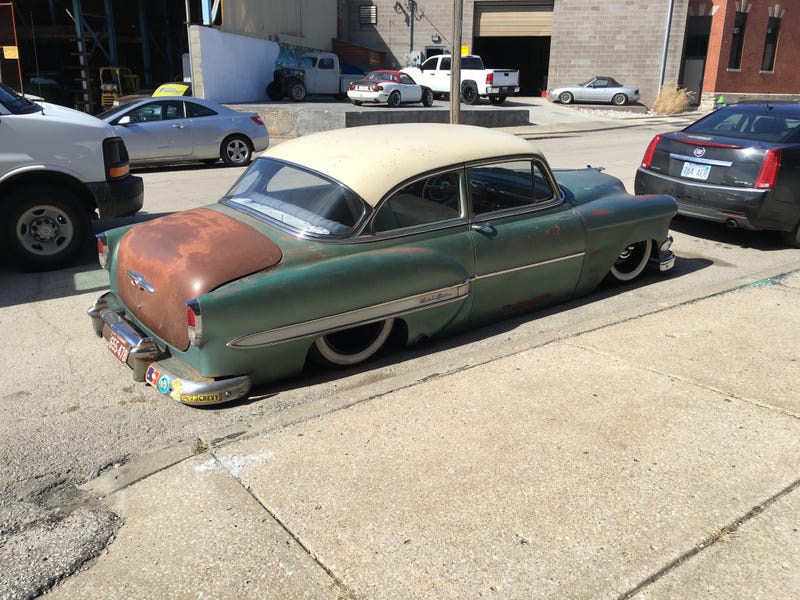 This Chevy is nearly perfect, I see it every time we go to KC. Also my TA made a friend.
Still waiting to see if I'll get my AWS 2G certification, so I'm slightly more "qualified" to do structural welding.
I'm gonna turn in early, its been pretty crazy around here and I only got 1.5 hours last night.
How was Oppo's day?