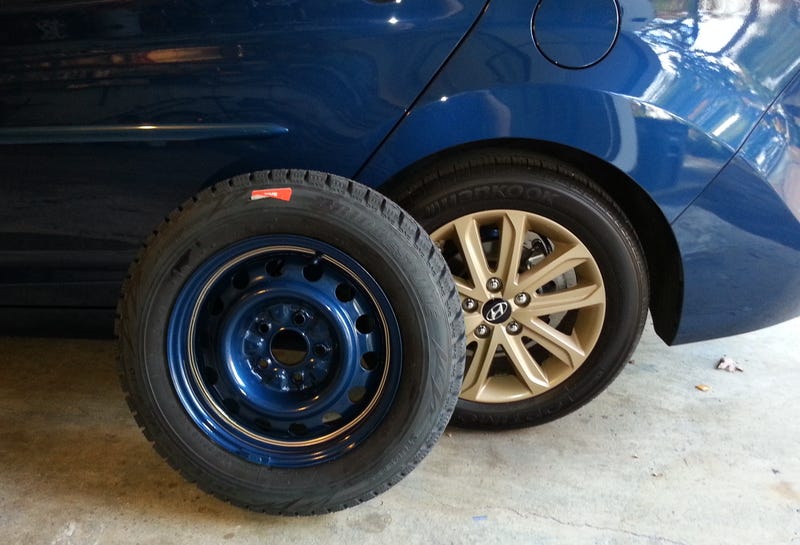 I decided to get an extra set of wheels for snow tires this year. I bought a 2014 Elantra earlier this year and had the opportunity to drive it in snow once before winter was over.....I learned that the O.E. Hankook tires are horrendous in slippery conditions.
I got a set of Blizzaks on clearance and a set of black steelies from tirerack.com a couple of weeks ago- decided to paint them body color old school like they used to back in the 60's.......and while I was at it-did some pinstriping on them as well.
At least I won't get depressed looking at my car sitting on plain black wheels this winter.