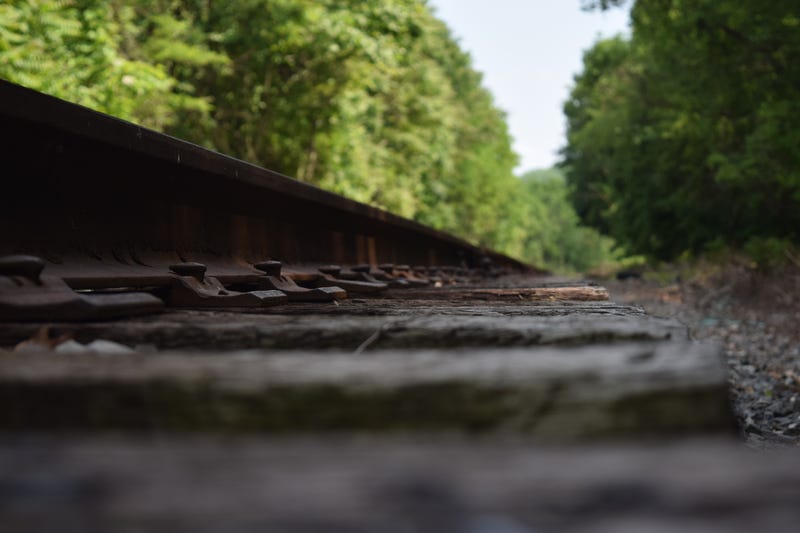 Intentionally.
I was spending some time with this cranky guy my nephew, but it was time for me to head home.
On the trip home I got stuck in traffic on the highway. I decided to take the next exit and figure it out from there. I knew roughly where I was, so I figured I couldn't get too lost.
Best detour ever. After only a few miles of beautiful, windy country roads, I came across conserved lands. You don't realize how much of a jungle the eastern US can be. So much of it was deforested initially that a lot of what one sees is relatively new growth.
Nice clearing followed quickly by impenetrable forest.
There weren't that many flowers around, sadly.
More trees.
It ended up being a pretty small park. I was able to walk all the trails in under an hour. Beautiful though, and they allow dogs in parts of it so I'll return with Gus.
I continued on the same road and sure enough ended up somewhere I was familiar with.
A nice drive along a beautiful river road brought me to the small town of Portland, Pa.
Before a devastating flood in 1955 this was the largest covered bridge in the country.
This foot bridge was built in its place shortly after.

Having found my way below the bridge I noticed a trail that ran alongside the river. And found this little bastard. Just hopping along, oblivious to the fact someone is trying to get a picture of you.
It eventually got sick of me harassing it and flew off.
Then I came across this drainage tunnel which runs directly under the town. "Please don't let there be a bear inside. Please don't let there be a bear inside. Or hobos. Or dead hobos."
This was as far as I dared go. Looks like there is an opening at the surface on the other side of it.
A few yards after the drug den it becomes apparent this is a park. Kind of weird.
"Honey, where are the kids?"

"They're playing in the storm drain."
"Okay."

The path continues for a bit but quickly becomes a poison ivy obstacle course. My cue to turn back.
I head back to my car and decide to stop at a pull off to check out the train tracks. They run along the river just below and parallel to the road.
With my detour over I head home. A day enjoyed is time well spent.
And not moments later...