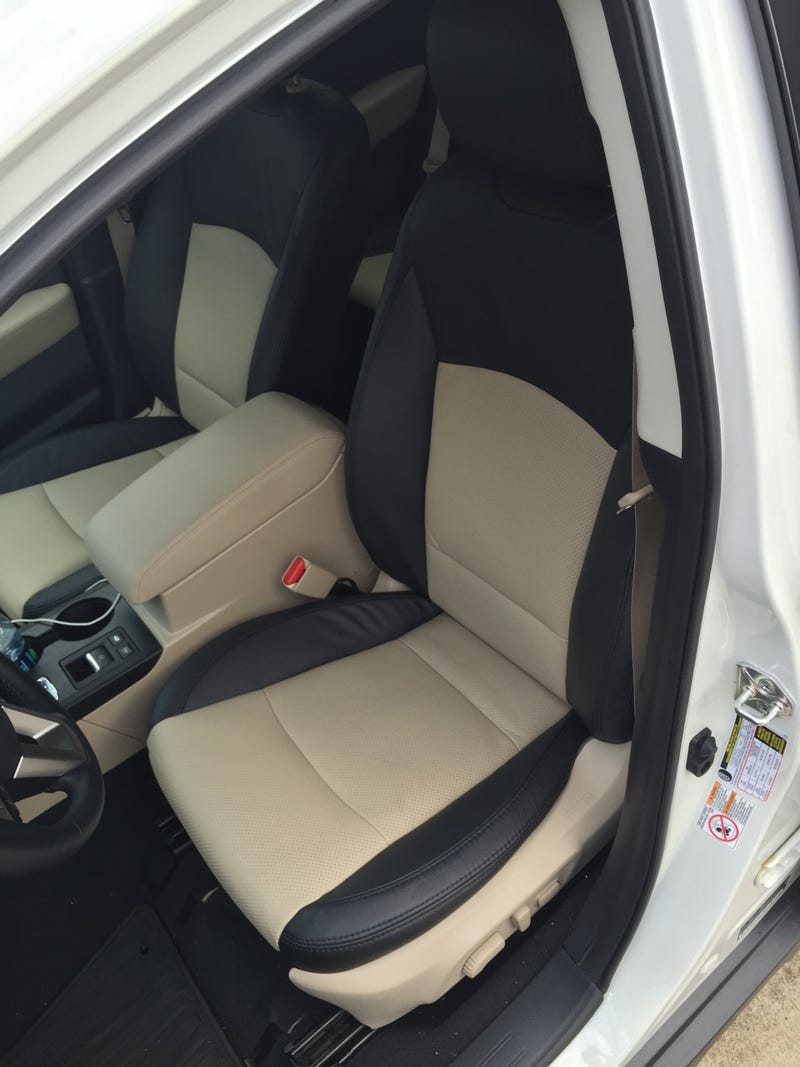 I just got back from Charlotte, where I got to meet Whitetrashsteve, and got to chat with him about cars and stuff for a little while. His shop, Classic Soft Trim did a fantastic job installing a full custom leather interior kit for the SUBAROO in under two hours. Anyways, I am beyond thrilled with how the seats turned out, as they look simply fantastic, and make it feel like a whole new car.
Here is a picture of stock Outback Cloth seats, to show how much better this new leather is.
Thanks Steve for working a good deal, and helping to transform my car!