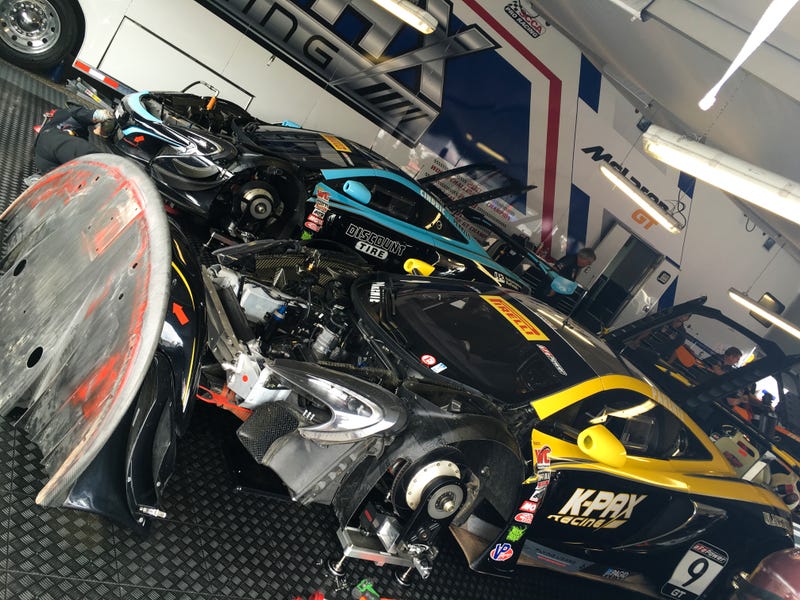 It's Friday morning and I'm at the race! Will Power crashed out in practice, but cars are on track again for a short stint before the day's only race. More to come as the day goes on.
The Pirelli World Challange GTS race one is starting in about 10 minutes. I'm parked down in turn one to catch the action. Should be fun.
UPDATE: The day's only race is done. No real drama, but a good race. The X-Bows look amazing in person! I've been walking around the paddock taking in the sights and smells. It smells fantastic down here!
One last update for day before I go through all the pictures from the real camera. Enjoy a slow-mo Stadium Super Truck jump. You're welcome.