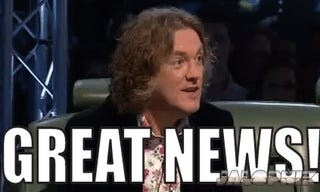 In spite of the crap fest my life has been for the past couple of weeks, it is not without it's bright spots. I got the electric scooter running! It charges, holds a charge and even climbs a decently steep slope with my fat ass on it. It's an odd feeling riding with the only real sound being the wheels rolling on the ground as you scoot along at 20-30 mph.

Now that I have it running, I am going to start fixing up the body a bit. It hasn't lead a gentle life, so if any of you guys know where to get some spare body panels I'd appreciate it.
After getting Brannigan (that's what I will dub it) looking decent again, I am planning on some upgrades,such as adding lightness, and maybe a more powerful motor...I'm not really sure how to do that yet, so your input is welcome.

Mine is just like this, only completely different!