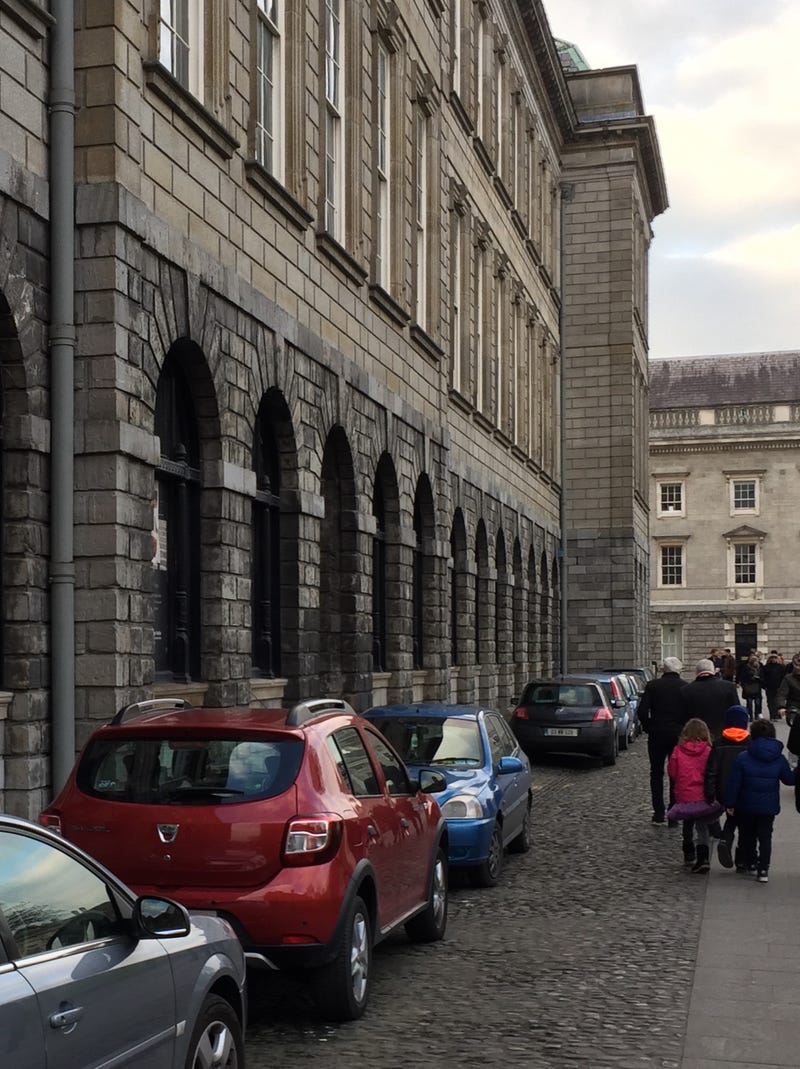 Someone at trinity college Dublin drives a Dacia Sandero!
Other spottings from the last couple days in Ireland include all sorts of tasty French cars, funky little work vans I never knew existed, a Jag XF taxi, wagons of all shapes and sizes, several i8's, a Nissan Figaro, a Fiat Multipla(!!!), and this minty fresh last gen FoST:
Also, even though I notice every time I come to Europe, I'm still surprised by how EVERYTHING is a three pedal! There'd be more pictures if my Irish cousins didn't already think I was crazy for getting excited about what, to them, are random normal hatchbacks.
More to come as I will probably be wandering around on my own in the next couple days.