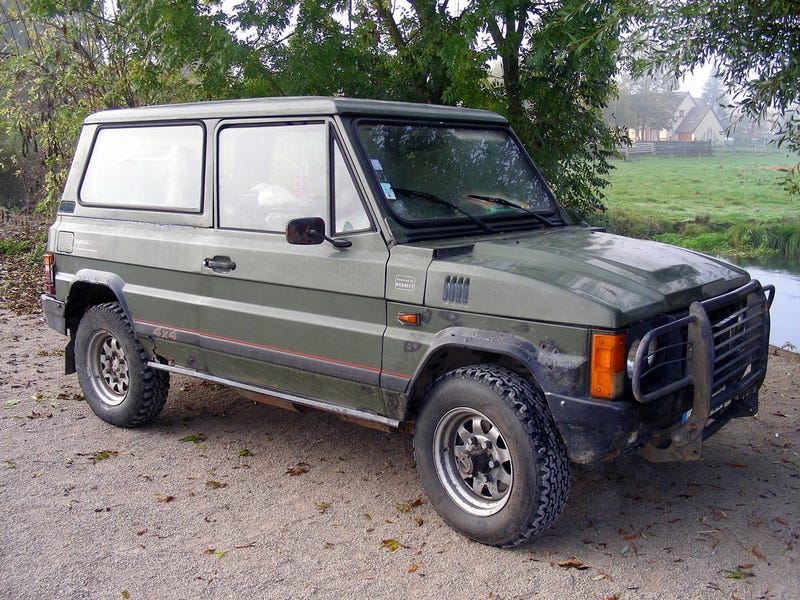 It's not the Dacia Sandero, but it is the ARO 4x4! If a Niva, or even an UAZ are too mainstream and Russian for you, you had another Eastern Bloc offroading option. Although, it was actually still Russian underneath, based off the absolutely ancient GAZ-69, pictured below;
And, interestingly, in the United Kingdom and I believe Ireland as well, the ARO was sold as the Dacia Duster. Yep, the Duster introduced in 2009 was NOT the first Dacia to use the name. While the venerable 1300 series Dacias were sold in Canada as well at that time, competing with the much more popular Skoda and Lada offerings, the Duster never made it over here. Honestly, I think it would've done well over here, especially against the Niva, which made up like 99% of all Lada sales in Canada.
And, in 2006, there were attempts to sell the 4x4's bigger cousin, the 24 Series, in the United States, as the Cross Lander 244X. Obviously, those attempts failed, as I'm pretty sure the American car market, as SUV-mad as it was at the time, wasn't really snapping up the idea of a Soviet-Romanian offroader with 53 year old underpinnings. And a stupid name.
It also didn't help that ARO had actually stopped making cars three years earlier in 2003. And that after the Romanian government privatised the ARO company, they sold it to a man who apparently falsified documents to buy the company, and then ran it into bankruptcy (according to Wikipedia, as it's quite hard to find any other English-language details on the company's history).